Welcome to the Kid's Page
---
>> Special Visitor <<
Wednesday, March 4th
4:00pm - 4:45pm
>> Dorie the Reading Dog! <<
Stop by the Library any time after 4:00pm to meet our new library friend, Dorie the Reading Dog!  Dorie and her owner, Katie Gray, will be spending time here monthly to share quiet reading time with the children.  Dorie is a 5-year old mini Goldendoodle who loves to swim, play in snow, and sit with you while you read.  Both Dorie and Katie are trained and certified by Pets and People Foundation of Acton, MA. 
>> Today we are just meeting Dorie and Katie.  At this time, you can sign up for a 15-minute time slot for some one-on-one time reading to Dorie starting in April. <<
---
Lunenburg Public Library has again teamed up with the BOSTON BRUINS to participate in their Annual Pajama Drive to benefit DCF Kids and Cradles to Crayons.
The Bruin's PJ Drive goal is to collect 10,000 pairs of new pajamas
for children and teens in need.
HELP US REACH OUR LIBRARY GOAL OF 100 PAIR!
Please donate a pair today!  (New Kids' PJs sizes 0-16)
Thank You!
---
~~ Schedule for Story Times and Monthly Programs ~~
View Monthly Calendar HERE(link is external)
+.+.+.+.+.+.+.+.+.+.+.+.+.+.+.+.+.+.+.+.+.+.+.+
TODDLER STORY TIME

Every Monday
 10:30am - 11:00am
Ages 0 - 3
This gathering will feature a book sharing, songs, finger plays and movement activities, and an opportunity for socialization.
We will also often do a simple craft.
Siblings are welcome to join us too!  No registration necessary.
+.+.+.+.+.+.+.+.+.+.+.+.+.+.+.+.+.+.+.+.+.+
PRESCHOOL STORY TIME
Every Wednesday
11:00am - 11:45am
Ages 4+
A fun library experience for our 'not quite ready for school time' readers!  Kids ages 4 and up gather in the Story Craft Room
for read alouds, songs, movement and readiness activities, and developmentally appropriate crafts.
Siblings are welcome to join us too!  No registration necessary.
+.+.+.+.+.+.+.+.+.+.+.+.+.+.+.+.+.+.+.+.+.+.+.+.+.+.+
S.T.E.A.M. SATURDAY*
One Saturday a Month - Each month children and their families will have an opportunity to participate in a fun activity involving at least one of these disciplines:
Science, Technology, Engineering, Art, or Math (STEAM)
Great for elementary students and preschoolers!
+.+.+.+.+.+.+.+.+.+.+.+.+.+.+.+.+.+.+.+.+.+.+.+.+.+.+.+.+.+.+.+.+.+.+.+
Legos @ The Library
Third Thursday of the Month
 
Monthly Lego building opportunity for children of all ages and abilities.
At each meeting, the children will be presented with a challenge for what to build with the Legos -- a bridge, a race car, something you might see in the sky, the tallest structure, time challenges, and more!  Or, you may just want to be creative on your own!
---
LPL Kids Book Club
Third Tuesday of the Month*
4:00pm - 5:00pm
This club will feature some great kids' books for readers in grades 3-5.  The titles will be chosen from the Massachusetts Children's Book Award List.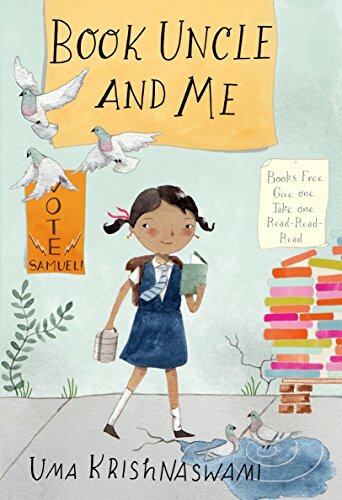 *For February 25th: (due to school vacation week)
Title:  Book Uncle and Me
Author:  Uma Krishnaswami
Our goal is to read and talk about a select few of these great titles, but you are encouraged to read as many of the 25 books on the list as you can so that you can vote for your favorite in May!
View the list HERE
---