Welcome to the Kid's Page

~~ A Note from Miss Debbie - HERE ~~
(Updated JAN 12 2021)
---
New Winter-Themed Challenges for
Kids, Teens, and Adults!
Registration is open HERE
---
February STEAM Activity
>> Battery Powered Wigglebot <<
Monday, February 8th @ 4:00pm*
via Zoom with Chris Rodriques
of Renaissance Kid
With your take home kit, join Chris as he shows you how to hook up a simple DC motor to a battery in order to make a simple, fun robot that wiggles around on a piece
of paper and makes its own abstract art.' 
Registration is Open - Visit the Event Calendar HERE.
Kits will be available one week prior to the event.
(As we only order 12 kits, after registration if your plans change,
please let us know ASAP so that we can pass your kit on
to the next child on the waitlist - Thanks!)
---
Winter Sowing Kits for All Ages
Choose between Partridge Pea
or Anise Hyssop
Visit the Calendar HERE for Complete Information and to Sign Up for a Kit
---
Al Fresco Storytime
with Miss Debbie
Monday Mornings at 11:00am
Recorded Storytime on our
LPL YouTube Channel
** Book Sharing ** Readiness Activities **
** Craft Demonstration **
To arrange to pick up your storytime craft kit,
email Miss Debbie:  dlaffond@cwmars.org
---
'Stream thousands of films for free,
thanks to the generous support of your public library.'
We've added the Kanopy collection of films
to our repertoire of offerings! 
Residents of Lunenburg will be able to log in with their Library card and PIN and watch from home or mobile devices.
Kanopy is an on-demand streaming video platform that offers films and documentaries.  The Library pays by the view, so each resident has a limited number of films that can be viewed per month.  Be sure to check out the rotating selection of "free" films once you hit your limit.  Kanopy's subdivision, Kanopy Kids, includes children's programming ~~ all Kanopy member accounts have access to Kanopy Kids!  Let us know if you have questions!
Log in HERE and start watching today!
---
Reserve 30 minutes to browse the Library collection or to use the computers, copier, or fax machine.  Reservations can be made through the Library's Event Calendar HERE,
or by calling us at 978-582-4140.
<><><><><><><><><><><><><><><><><><><>
We have assembled a few Picture Book bundles, by author or subject, that can readily be checked out to you!  Just call the Library (978-582-4140) or email Miss Debbie.  We can also assemble bundles for Beginner Reader Books and Juvenile Books
if you would like.
---
Like reading great books? And sharing them with friends old and new?
Then do we have a deal for you!
Join the 'LPL Kids Book Club'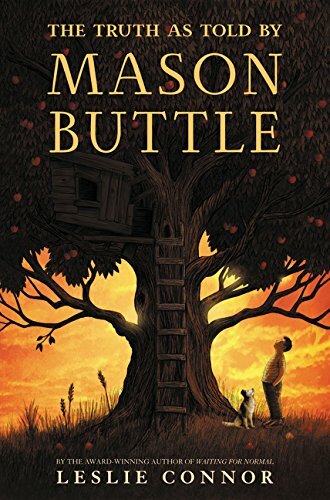 For Tuesday, February 9th
4:00pm - 4:45pm (online)
Book Title:  The Truth as Told by Mason Buttle
Author:  Leslie Connor
Join the LPL Kids Book Club: HERE
This year we will again be reading books selected from the Massachusetts Children's Book Awards List for 2020-21.  View the list HERE.
---